Low Code Framework for Real World Applications
Open source, metadata driven, full stack framework in Python and Javascript. Comes with Admin UI, Roles and Permissions and much more.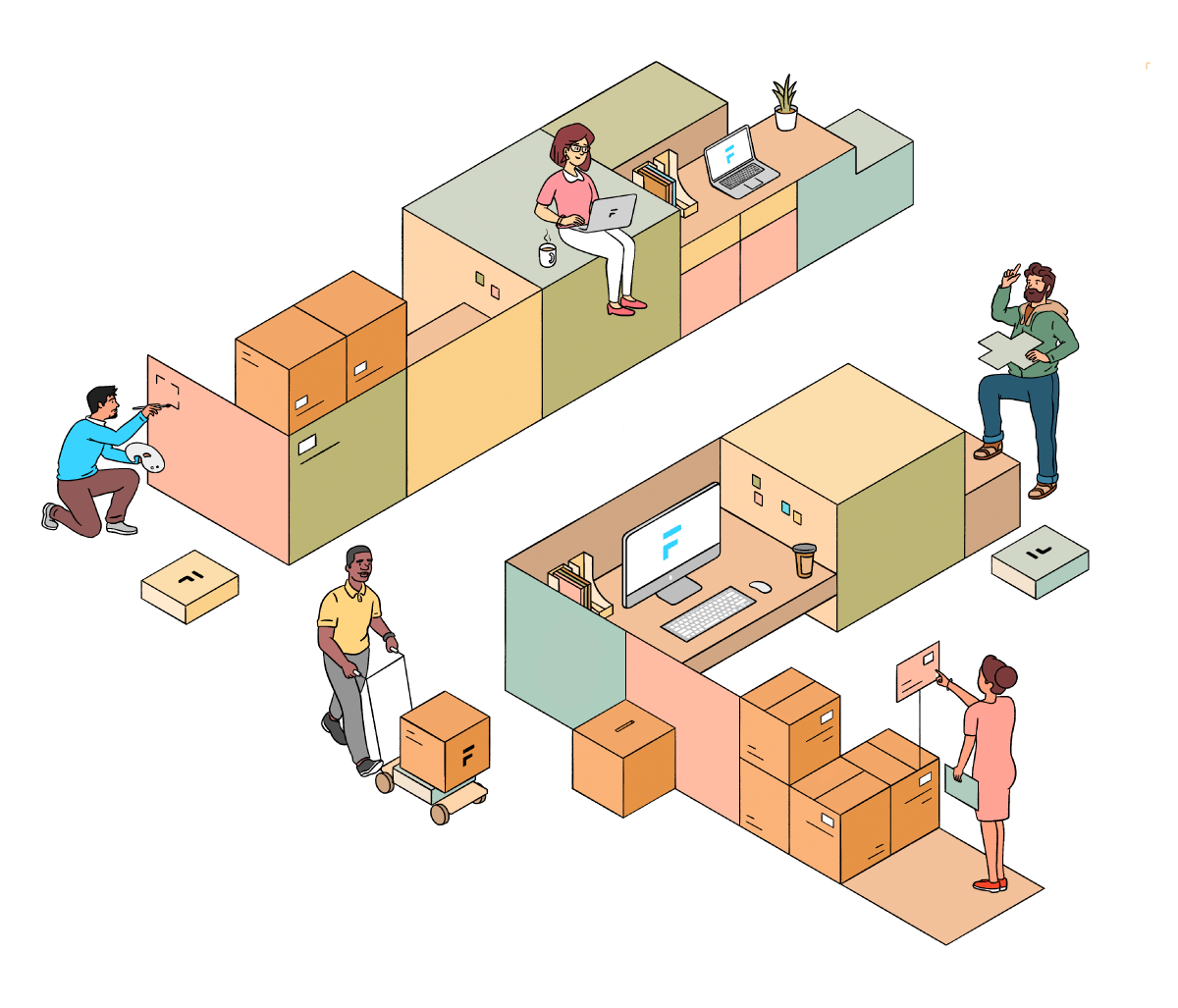 Batteries are included
Frappe ships with essential modules that are required to build any serious business application
Features At A Glance
Features that make you productive in no time
Bench CLI
Bench is the CLI tool to manage Frappe apps and sites. It is the integrated development environment that scaffolds new apps, auto-reload files in development, and also runs your tests!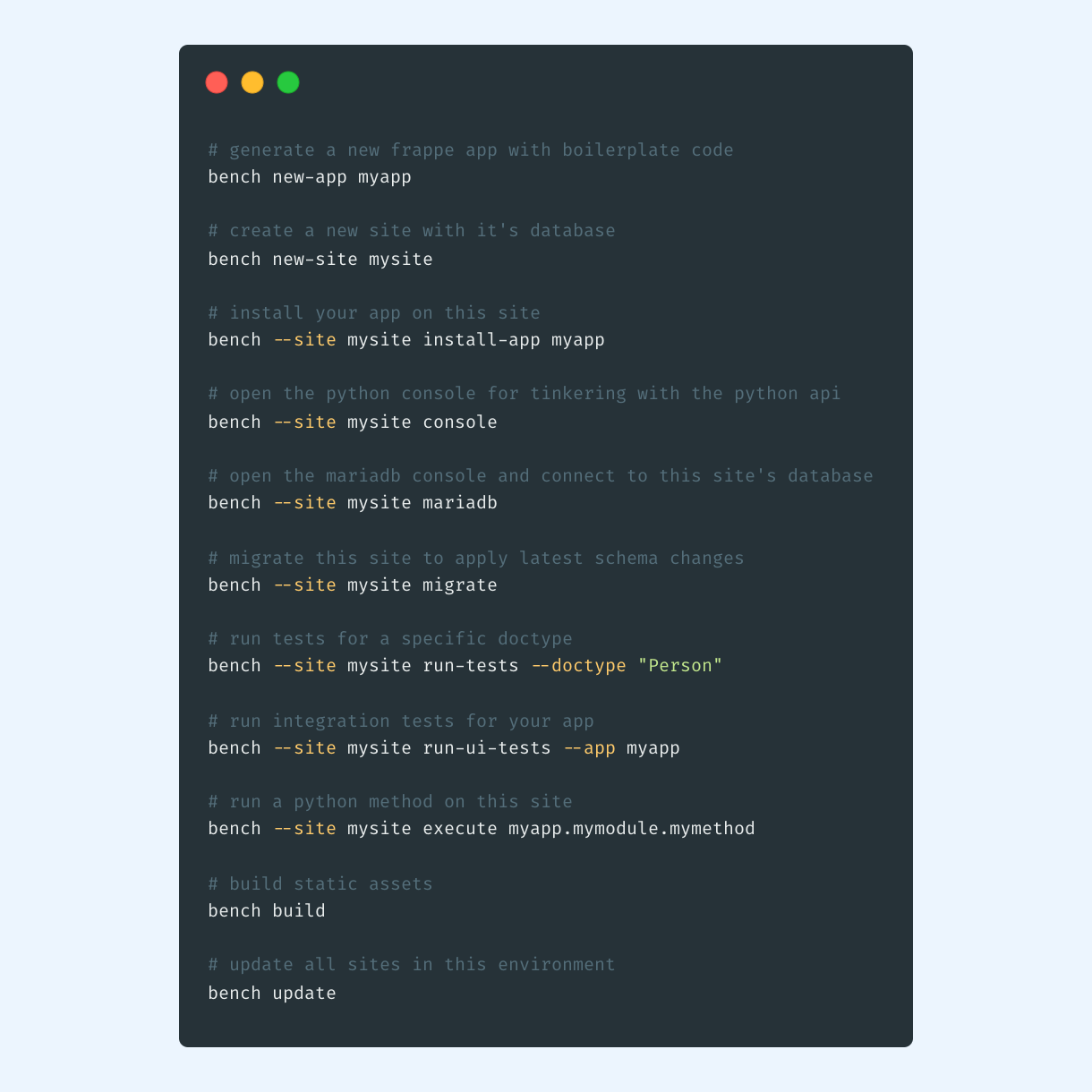 "
Frappe Framework (ERPNext) has played a key role in Zerodha's journey to becoming the #1 stock broker in India
"
Kailash Nadh - CTO, Zerodha
Ready to Get Started?
If you're ready to dive in, installation via Bench is the fastest way to get started. You can also go through the docs to get
an overview of the framework.